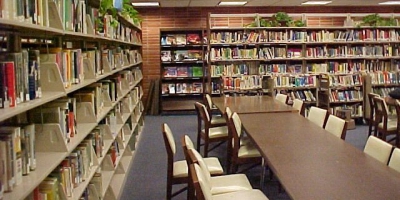 Library - The Knowledge Bank
Library-Media centre at The Agartala International School is the cynosure of all eyes. This exclusively and imaginatively designed air-conditioned Library-media centre is fully computerized and all transactions of book issuing are conducted in automated form with bar coding. Yet it is in its progress. The students are encouraged to make reading a habit by allocating sufficient time for the students in the programme schedule.The collection, facilities and the ambience here suits the reading tastes of children of different age group.The library has a wide range of meticulously selected collection of books on all subjects, journals, magazines and periodicals.
Excellent study materials, reference books and question banks are compiled for the benefit of senior students preparing for competitive examinations. Book for Lifetime is a novel concept conceived to develop an emotional bond between the student and the school through contribution of books as memorabilia.